Mariusz Michalczuk – legal advisor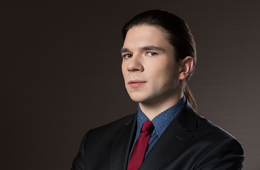 Legal Counsel. Passed the legal counsel exam with a positive result in 2017. His master's thesis, entitled "Extended effectiveness of claims in Polish civil law" was assessed by the examination committee as one "of particular scientific value", and he graduated from the University of Warmia and Mazury in Olsztyn in 2011 with a very good result. He completed his legal counseling application in the years 2014-2016 at the District Chamber of Legal Advisors
in Bialystok, where he began to actively participate in the community of legal counsels, e.g. as the captain of the team of legal advisors and DCLA applicants in Białystok in the relay marathon race
and participant in Poland's first choir of legal counsels with DCLA in Olsztyn. Passionate about public speeches and trainings in body language, which he uses, e.g. in the courtroom.
His previous professional experience includes working in law firms in Olsztyn, Białystok and Warsaw, where he mainly worked in the area of procedural law (litigation, client representation during hearings and meetings, preparation of pleadings), as well as in corporate law, administrative law, and the broadly understood civil law (contract law, property law, enforcement proceedings). He is also interested in real estate law: participant of post-graduate studies at the Lazarski University in Warsaw in the following fields: Real estate brokerage and Real estate management.
Języki:
E-mail: